Don't hit the beach without a great read! We asked bookstore owners and renowned local authors to share the titles that will keep you turning pages.
One of the very best parts of summer (besides beaches, barbecues and tons of sunshine!) is the freedom to spend an afternoon kicking back, curling up and reading a good book. But with so many titles on the shelves to choose among, it can be hard to know exactly which ones are worth your precious time. We asked some of our leading independent booksellers and a few local authors to share what they're most excited to read this summer. They have their fingers on the pulse of what's hot in the literary world and they're revealing what's at the very top of their summer reading lists with us. Head straight to your local independent bookstore (because where would we be without them?) and pick up your summer stack. Happy reading!
---
Bronx River Books Recommends
Normal People: A Novel by Irish writer Sally Rooney is a romantic tragicomedy that also happens to be the buzziest novel of the year so far on both sides of the Atlantic. Rooney has a wonderful ear for the speech of her millennial characters and a rare gift for capturing both class differences and psychological nuances in a few spare words.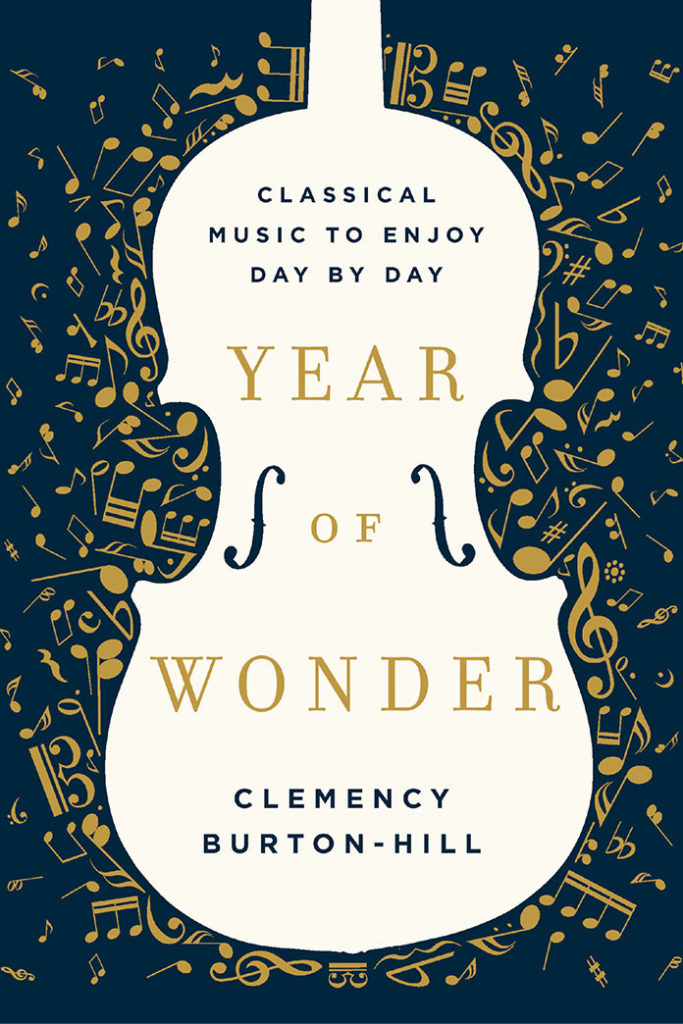 Year of Wonder: Classical Music to Enjoy Day by Day by Clemency Burton-Hill prescribes a short work of concert music for every day of the year. A lively introduction to each piece takes only a couple of minutes to read, and the pieces themselves (the book features works by 240 different composers) are typically only about five minutes long. Best of all, there is a Spotify playlist so all of the music mentioned is available in an instant.
An older favorite is A Natural History of the Senses by Diane Ackerman, which explores the joys, lore and science of taste, touch, vision, hearing and scent. On almost every page, there is a sensual moment that reminds you that it's great to be alive.
We think naturalists, fishermen and gastronomes will all enjoy Stronghold: One Man's Quest to Save the World's Wild Salmon by Tucker Malarkey, which is scheduled to be released in July. This highly improbable but completely true story about the pitched battle to protect the last great salmon reserves in Eastern Russia reads quite a bit like an international thriller.
For a middle-school classic, try The Penderwicks, a National Book Award winner by Jeanne Birdsall. It's a summer adventure tale of four sisters, their father and their dog, who take a vacation at the "buttery colored" Arundel Cottage nestled in the Berkshires.
Bronx River Books
37 Spencer Pl. Scarsdale, NY
914-420-6396
bronxriverbooks.com
---
Beatriz Williams' Summer Picks
Williams is a bestselling author of several novels. Her newest release is The Golden Hour.
I miss those sweeping high-stakes historical novels of years past. The Summer Country by Lauren Willig couldn't fit the bill more perfectly. This epic story set in nineteenth century Barbados combines meticulous historical research with serious writer chops, and the buzz about this book is spectacular.
I've already read the advanced edition of The Last Book Party, and debut author Karen Dukess spins an irresistible coming-of-age story. Set on Cape Cod among the publishing elite of the 1980s, the book zigs just when you think it's going to zag, and when you've turned the last page you're dying for a sequel.
Summer's also a time to explore real historical lives, and the sensational saga of Lizzie Borden delivers such a puzzle of family dysfunction and individual psychology hidden in plain sight in an ordinary American town. The Trial of Lizzie Borden by Cara Robertson promises new, behind-the-scenes insight and I'm looking forward to an engrossing read.
---
Elm Street Books Recommends
The Guest Book: A Novel by Sarah Blake is a multigenerational saga revolving around a cherished summer house where questions of loyalty, morality and justice rise and fall with the passing years. At the end of the book you will not want to leave these memorable characters behind.
After Téa Obreht's knockout debut title, The Tiger's Wife, we visit her mythical, magical world set in the American West in Inland: A Novel, to be released this August. She leads readers on a haunting journey.
After the sudden loss of her husband, Evvie's new tenant, the former major league pitcher Dean Tenney gives her a much-needed second chance at love. Evvie Drake Starts Over: A Novel by Linda Holmes is set in Maine and is an upbeat, happy read.
With The Golden Hour: A Novel, New York Times bestselling author Beatriz Williams delivers a World War II era tale of espionage inside the Bahamas court of the Duke and Duchess of Windsor. The plot is irresistible.
For young adults, 13 years and up, Girls of July by Alex Flinn is a sweet, touching book about friendship and the healing power of change.
Elm Street Books
35 Elm St. New Canaan, CT
203-966-4545
elmstreetbooks.com
---
Scattered Books Recommends
When the advanced reader copy of Someone We Know: A Novel by Shari Lapena arrived, several of us here at the bookstore almost came to blows over who would get it first. This new thriller by the author that hooked us with The Couple Next Door has the potential to be this summer's best beach read. When a middle-class neighborhood becomes the scene for a murderer to hide in plain sight, you will never guess who is innocent (or not) right up until the end.
We can't wait to read Andrew Gross's new novel The Fifth Column. The story centers around the question of who may or may not be a part of the German spy network called the Fifth Column. At the same time, subplots unfold all over the place involving our main character's daughter, some suspicious neighbors, Nazi conspiracy and the possibility of the country going to war.
We also cannot wait for the fine-line balancing of history and romance by Melanie Benjamin in Mistress of the Ritz: A Novel. Germans take over the Ritz during World War II, putting our main characters into a new life of secret plans, double identities and, inevitably, the ultimate test of
their relationship.
In the Young Adult space, we recommend With the Fire on High by Elizabeth Acevedo. Not only do we love this author, who also penned the edgy Poet X, we adore the story that creates a perfect combo of an underdog spirit and multicultural main characters, plus cooking!
Scattered Books
29 King St. Chappaqua, NY
914-529-8013
scatteredbooks.com
---
Holly Peterson's Summer Picks
The bestselling writer's latest releases are It's Hot in the Hamptons: A Novel and Wellington: A World of Horses.
Grant Ginder is hilarious and witty and draws the reader in quickly in Honestly, We Meant Well, his brilliant new novel about a family that's trying to repair their issues on a summer trip to Greece.
Elin Hilderbrand is an old family friend and someone I always try to emulate in my writing. All of her books can be re-read a second time on any lazy summer afternoon. You'll love her newest novel, Summer of '69.
---
The Village Bookstore Recommends
We loved Daisy Jones and The Six by Taylor Jenkins Reid, a fun, inventive novel about a 1960s LA rock band's rise to fame. If you loved VH1's Behind the Music, pick this one up for beachside reading. It's also a great choice as an audio book for summer road trips!
The Bookish Life of Nina Hill by Abbi Waxman is a sweet, quirky love story about a bookseller living a quiet and carefully planned life that is turned upside down when the father she has never met dies. Nina is suddenly part of a new, large and complicated family. This book is full of funny moments about family, friendship and new love.
Pour yourself an afternoon cocktail and crack open Cape May: A Novel by Chip Cheek. It's a glamorous and sexy debut about a young married couple on their honeymoon in 1950s Cape May, NJ. The young couple is drawn into a wealthy crowd that tests their new marriage. You won't want to put this one down!
The Village Bookstore
10 Washington Ave. Pleasantville, NY
914-769-8322
---
Jane Green's Summer Picks
Jane Green is a bestselling author of 20 novels and one cookbook. Her latest work is The Friends We Keep.
Two young girls vanish from a beach on the Kamchatka Peninsula in northeast Russia, sending ripples through the community, leading to a nail-biting climax. I was lucky enough to do an event with the author, Julia Phillips, and was mesmerized by her description of the book and the stories behind it. Publisher's Weekly raved that Disappearing Earth: A Novel is "the arrival of a mighty talent."
Three Women by Lisa Taddeo is a spectacular reportage of three real women living in America and their sexuality. It's the book everyone will be talking about this summer.
I love the description of Pride, Prejudice, and other Flavors: "It is a truth universally acknowledged that only in an overachieving Indian American family can a genius daughter be considered a black sheep." Dr. Trisha Raje is a neurosurgeon, but that's not enough for her immigrant family who's achieved power by making its own rules: Never trust an outsider, never jeopardize your brother's political aspirations, and never defy family.
---